8-WIRE RESISTIVE TOUCH PANELS
GUNZE offers a wide selection of standard 8-wire analog resistive touch panels designed to fit LCDs in sizes from 5.7" to 17". Our team of dedicated sales representatives and design engineers can assist you in selecting the right touch panel for your application. Please contact GUNZE to discuss your application.
GUNZE reserves the right to make changes to standard products without prior notification. These changes include changes to materials, suppliers, manufacturing locations, or to the manufacturing process.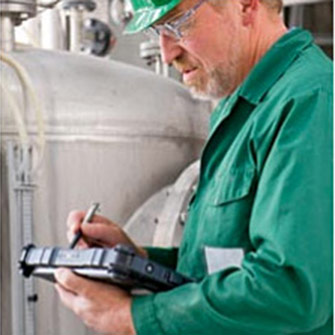 Part #
Fits LCD Size (in)
Outer Dimensions (mm)
Active Area (mm)
Glass Thickness (mm)
Tail Location
Tail Length (mm)
Trans. (Typical)
Replaces
Part #
Conn
Finish Notes
Comments

5.7

140.90 x 104.60

115.17 x 86.37

1.10

9 O'clock

80.00

79.0%

 

8 wire 1.25mm Pitch

8% AG Haze

Film/Glass

5.7

139.00 x 104.70

116.17 x 87.40

1.10

9 O'clock

80.00

79.0%

 

8 wire 1.25mm Pitch

8% AG Haze

Film/Glass

6.7

163.00 x 126.00

134.48 x 103.36

1.10

9 O'clock

80.00

78.0%

 

8 wire 1.25mm Pitch

8% AG Haze

Film/Glass

8.4

188.04 x 145.54

170.38 x 127.79

1.80

9 O'clock

82.55

79.0%

PL8 8.4 E2

8 wire 0.10 in. Pitch

8% AG Haze

Film/Glass

8.6

203.00 x 150.00

172.88 x 133.60

1.90

9 O'clock

79.00

79.0%

 

8 wire 1.25mm Pitch

8% AG Haze

Film/Glass

9.6

216.00 x 165.00

194.00 x 146.00

1.90

8 O'clock

80.00

79.0%

 

8 wire 1.25mm Pitch

8% AG Haze

Film/Glass

10.4

227.30 x 175.60

211.20 x 158.40

1.90

9 O'clock

79.50

79.0%

 

8 wire 1.25mm Pitch

8% AG Haze

Film/Glass

10.4

232.00 x 186.00

212.10 x 159.30

1.90

10 O'clock

80.00

79.0%

 

8 wire 1.25mm Pitch

8% AG Haze

Film/Glass

10.4

226.50 x 183.00

212.20 x 159.40

1.90

12 O'clock

80.00

79.0%

 

8 wire 1.25mm Pitch

8% AG Haze

Film/Glass

10.4

227.42 x 177.66

211.07 x 158.50

1.80

8 O'clock

82.54

79.0%

PL8 10.4 E2

8 wire 0.10 in. Pitch

8% AG Haze

Film/Glass

10.4

238.76 x 188.75

212.09 x 159.26

1.80

9 O'clock

88.14

79.0%

PL8 10.4 PL8

8 wire 0.10 in. Pitch

8% AG Haze

Film/CSG

10.4

238.76 x 188.75

212.09 x 159.26

2.35

9 O'clock

88.14

70.0%

PL8 10.4 PL8

8 wire 0.10 in. Pitch

3% AG Haze

Film/Film/CSG

12.1

263.00 x 201.00

247.00 x 186.50

1.90

9 O'clock

80.00

79.0%

 

8 wire 1.00mm Pitch

8% AG Haze

Film/Glass

12.1

263.00 x 201.00

247.00 x 186.50

1.80

9 O'clock

80.00

79.0%

 

8 wire 1.25mm Pitch

8% AG Haze

Film/Glass

12.1

271.00 x 205.00

247.76 x 186.32

1.80

9 O'clock

80.00

79.0%

 

8 wire 1.25mm Pitch

8% AG Haze

Film/Glass

12.2

271.00 x 205.00

247.76 x 186.32

1.90

9 O'clock

80.00

78.0%

 

8 wire 1.25mm Pitch

8% AG Haze

Film/Glass

13.9

307.00 x 235.00

283.28 x 211.84

1.80

9 O'clock

80.00

79.0%

 

8 wire 1.25mm Pitch

8% AG Haze

Film/Glass

14.22

314.00 x 240.00

287.71 x 216.29

1.80

9 O'clock

80.00

79.0%

 

8 wire 1.25mm Pitch

8% AG Haze

Film/Glass

15

328.00 x 250.00

306.10 x 230.10

1.90

9 O'clock

80.00

79.0%

 

8 wire 1.25mm Pitch

8% AG Haze

Film/Glass

15

325.45 x 249.25

304.09 x 228.09

1.90

3 O'clock

114.27

79.0%

R815.0

8 wire 0.10 in. Pitch

8% AG Haze

Film/Glass

15

333.60 x 257.51

304.09 x 228.09

1.80

3 O'clock

114.30

79.0%

RES-15.0-FG8

8 wire 0.10 in. Pitch

8% AG Haze

Film/Glass

15

328.00 x 250.00

306.10 x 230.10

1.90

9 O'clock

80.00

79.0%

 

8 wire 1.25mm Pitch

8% AG Haze

Film/Glass

15

324.50 x 248.70

305.10 x 231.70

1.90

9 O'clock

80.00

79.0%

 

8 wire 1.25mm Pitch

8% AG Haze

Film/Glass

17.1

365.00 x 295.08

337.90 x 270.30

1.90

9 O'clock

107.95

79.0%

PL8 17.0 E2

8 wire 0.10 in. Pitch

8% AG Haze

Film/Glass