5-WIRE RESISTIVE TOUCH PANELS
GUNZE has a standard selection of 5-wire touch panels that are ideal for heavy-use applications such as POS terminals, industrial controls, or other similar environments. These touch panels produce accurate output data even if the panel surface becomes damaged. Our standard 5-wire touch panels come in sizes from 8.4" to 15". Please contact GUNZE for more information.
GUNZE reserves the right to make changes to standard products without prior notification. These changes include changes to materials, suppliers, manufacturing locations, or to the manufacturing process.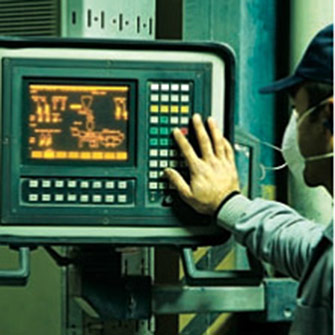 Part #
Fits LCD Size (in)
Outer Dimensions (mm)
Active Area (mm)
Glass Thickness (mm)
Tail Location
Tail Length (mm)
Trans. (Typical)
Replaces Part #
Conn
Finish Notes
Comments
160-2480
8.4
192.04 x 149.06
172.88 x 131.60
1.90
9 O'clock
155.00
78.0%
5 wire 0.10 in. Pitch
12% Anti Smudge
Film/Glass
160-0642
10.4
228.36 x 175.6
211.20 x 158.40
1.90
9 O'clock
155.00
78.0%
5 wire 0.10 in. Pitch
12% Anti Smudge
5 wire
160-2872
10.4
230.36 x 175.86
211.20 x 158.40
1.90
9 O'clock
155.00
79.0%
5 wire 0.10 in. Pitch
12% Anti Smudge
Film/Glass
160-2884
12.1
265.56 x 203.96
247.00 x 186.50
1.90
9 O'clock
155.00
78.0%
5 wire 0.10 in. Pitch
12% Anti Smudge
Film/Glass
160-2914
15.1
324.14 x 258.46
305.10 x 233.70
1.90
9 O'clock
155.00
78.0%
5 wire 0.10 in. Pitch
12% Anti Smudge
Film/Glass